Project Overview
How many future Nobel prize winners, vaccine developers, or cancer curers, have given up pursuing a career in STEM because the current system leaves them feeling like they don't belong?
This is a question that SCIEX knew could wait no longer, so approached the Boulder Group to find an innovative way to engage the STEM community, with the aim of generating important conversation and uncovering much needed solutions.
Services
Creative Strategy
Content Strategy
Digital Design & Development
Production
Boulder teams
Pebble Studios
Lava Studios
Creative Strategy
As a brand, their philosophy has always been that an accurate picture is only achieved through seeing every perspective, and wondered whether this approach could enable greater understanding about the diversity, equity and inclusion challenges that face the STEM community.
The solution was to create a platform that empowered unheard voices to speak up, drawing on the powerful, if unsettling human insight that "if I look at the mass, I will never act. If I look at the one, I will".
Introducing Extraordinary Grace. In 30 years, Grace is going to win a Nobel Prize and her input into science is going to change the world. But the journey to this achievement is filled with uncertainty, frequently asking herself a life defining question: "Can I be a scientist, and can I still be me?". We challenged scientists from all walks of life to mentor Grace, sharing their own insights and offering guidance to help her fulfil her potential.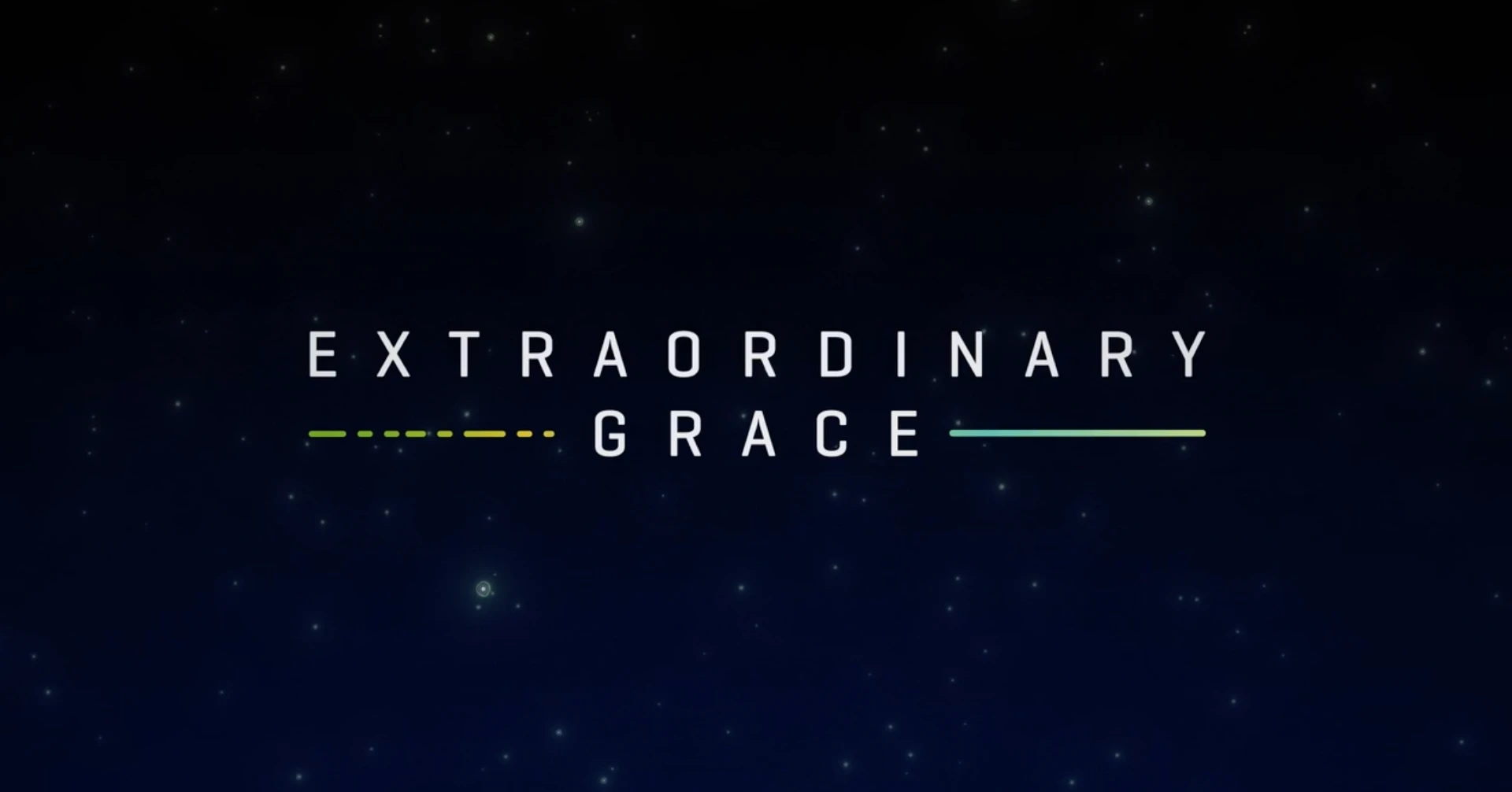 Campaign Creative
Joining forces with Lava and Pebble Studios, two other divisions within the Boulder Group, the campaign launched with a disruptive but empowering film, positioning Grace as an underrepresented minority, full of energy and ambition, but wondering whether the scientific community will accept her.
This motivated viewers to support her through mentorship, driving them to an interactive survey that immersed them in Grace's story. The questions were crafted by underrepresented scientists, tackling very real issues that for too long had gone unanswered.
Passionate mentors could both answer Grace's questions and explore the perspectives of her wider mentor community. Shared content sparked an online movement, empowering advice, support and incredibly raw and honest experiences.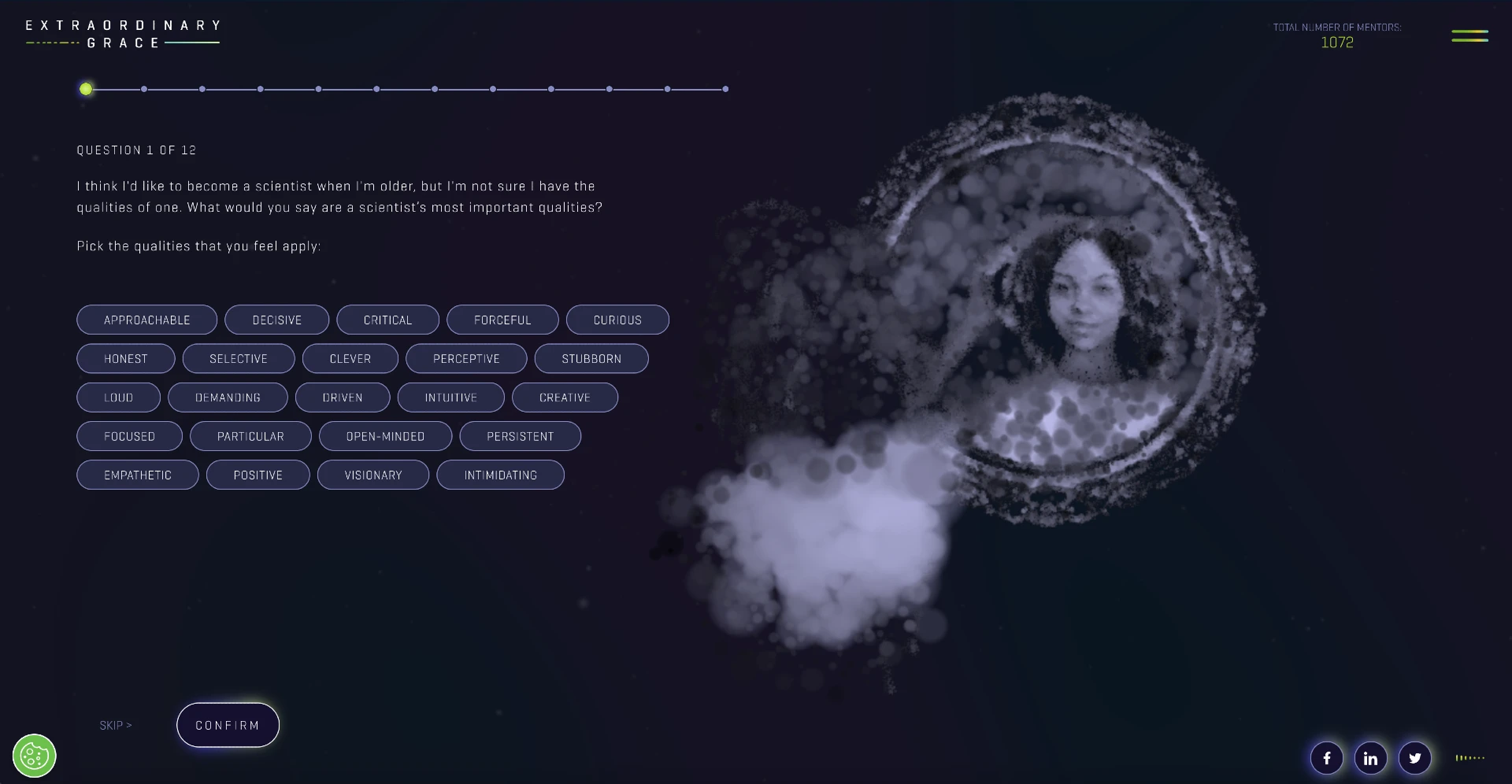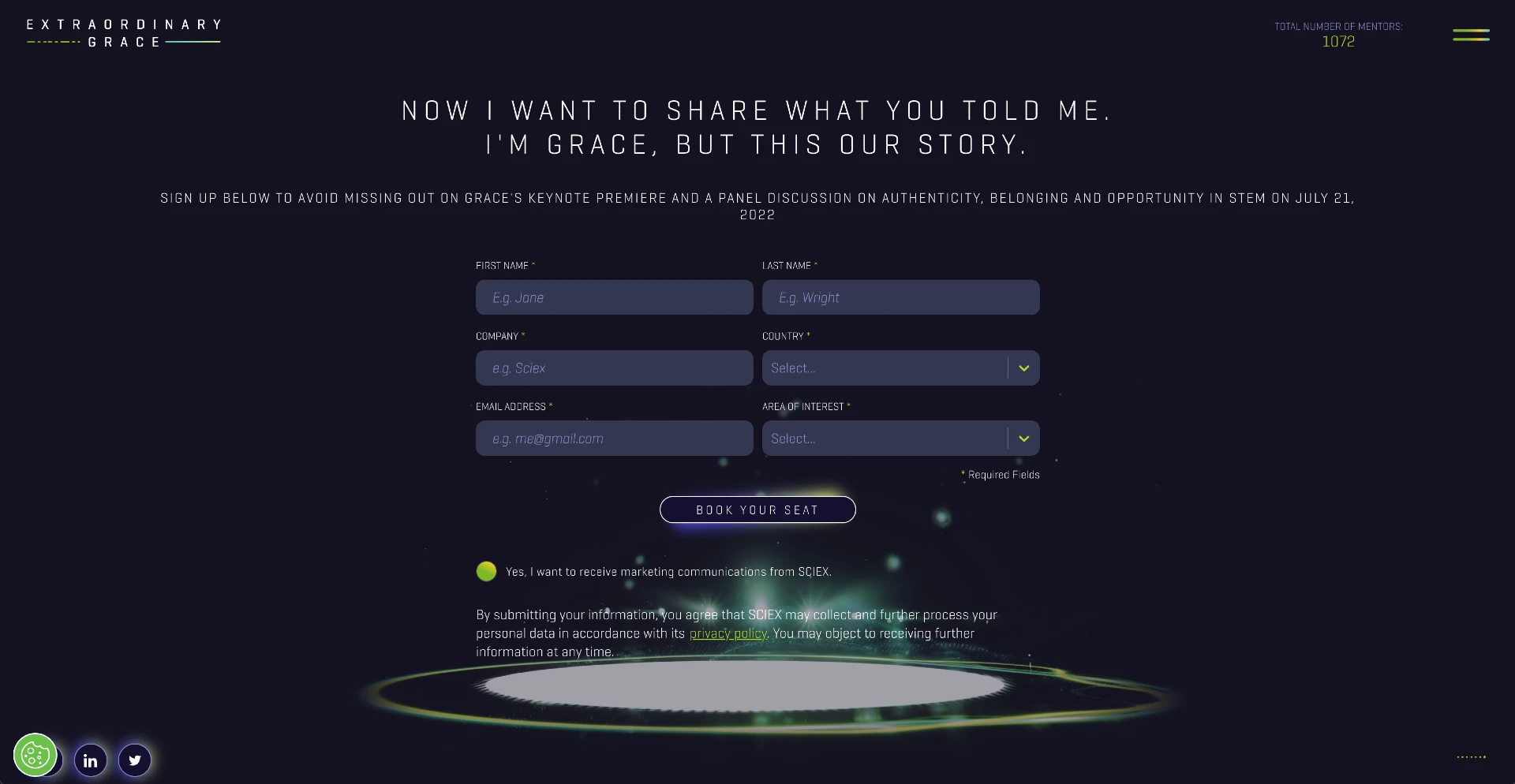 The campaign culminated in a keynote speech like no other. Grace finally came to life, delivering her findings in a 'Change Hypothesis' – a frank review of the data with highly actionable outcomes that have the potential to change STEM accessibility.
Grace may be a metahuman, but as the results show, she's become a very real symbol for change, and this is only the beginning…
The campaign has been a huge success, with over 2000 mentors taking part to voice their opinions, answering a total of 24,000 questions and generating over 70 million social impressions.