Project Overview
Bluestone Mortgages is a specialist mortgage lender in the UK and a champion of a growing segment of the homebuyers who are being rejected by traditional lenders for what they consider "adverse" financial circumstances. They came to Big Rock looking to activate a marketing strategy that would raise its brand profile within the mortgage broker space and grow sign-ups to their broker platform.
Services
Digital Strategy
Creative Strategy
Digital Design & Build
Production
Media Buying
Boulder teams
Big Rock
Pebble Studios
Lava Studios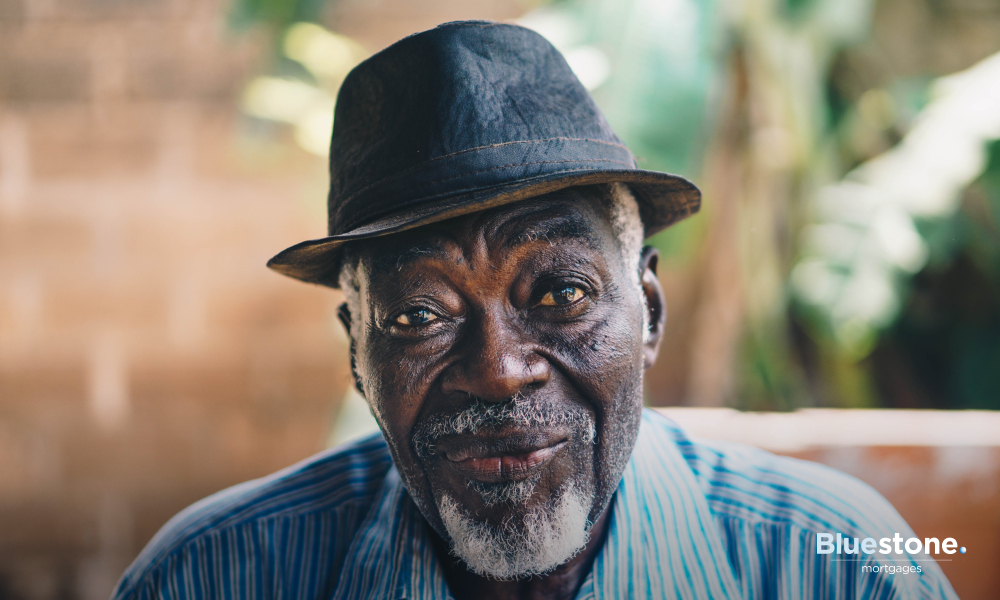 Strategic Development
There is a very human story behind every mortgage application and Bluestone uniquely looks at the whole picture when considering credit. Our research revealed that brokers are motivated to help people achieve their dreams, and for "adverse" clients, this feeling is even stronger. We also uncovered that with the rise of the gig economy so did the number of individuals that struggled to get a mortgage from traditional lenders and felt discouraged and judged.
Although the main goal was to position Bluestone as the lender of choice to brokers, we also wanted to create a strong emotional connection with the end customer. Our "Unlendables" campaign concept set out to hero Bluestone end customers, showcase the diverse range of backgrounds and scenarios that fall under complex credit, as well as offering guidance to brokers wanting to help these types of customers. The campaign span across web, paid social and search all focused on growing sign-ups to their broker platform.
Campaign Assets
Leveraging the 'Unlendables theme' we created a whole series of social assets that targeted different pain points and brand value propositions. This was combined with a campaign landing page that was fully optimised for conversion. The assets were delivered in a series of outreach and retargeting campaigns that together drove a record number of applications.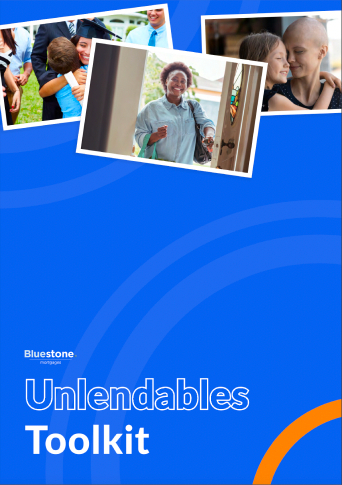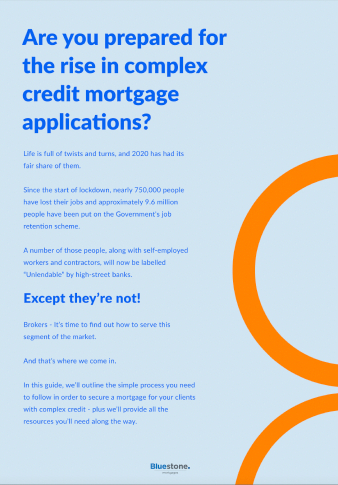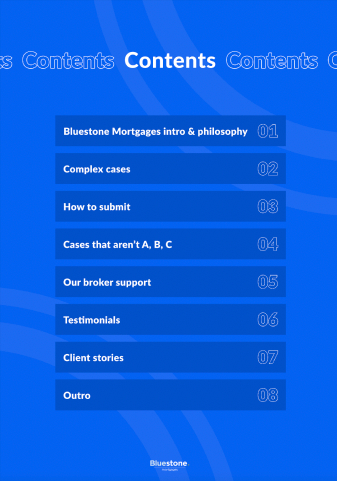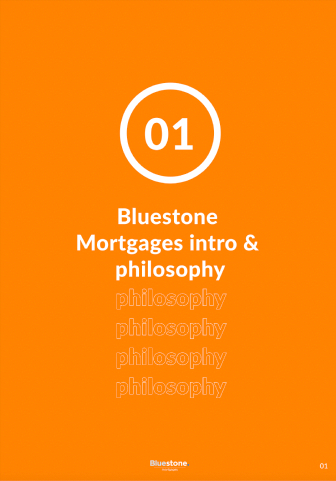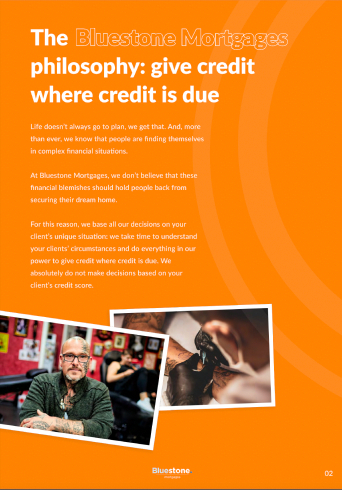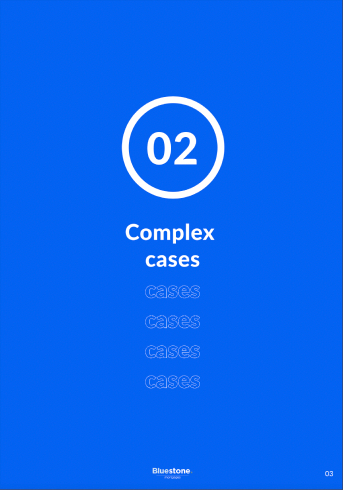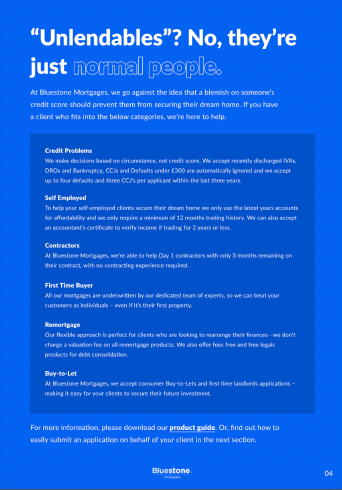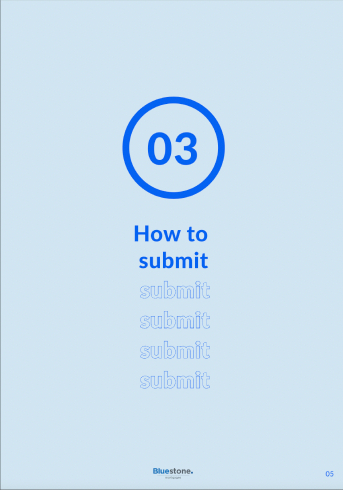 By the Numbers
The six month campaign delivered a total of 309 new Broker sign ups to the platform, a CPA 57% lower than the target for this campaign and achieved a 97% increase in traffic to the website.
% Increase in Website Traffic